Maximize Food Safety
Protect Your Brand
Partner with SmartWash Solutions to achieve FSMA compliance

READ MORE
Achieve FSMA Compliance
SmartWash Solutions' industry-leading services and trusted tools ensure that your wash water meets the requirements for food safety under the Preventive Controls for Human Food of the Food Safety Modernization Act (FSMA). Water is the most important asset in any food processing plant, and it is also identified in FSMA as a high-risk hazard for contamination. Our stringent, preventive control measures ensure your wash water meets FSMA regulations and help you avoid the disaster that an outbreak or recall could bring to your brand.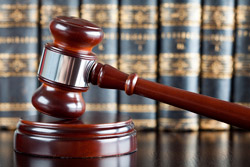 Revolutionary, patented food wash enhancers SmartWash® and SmartWash® Organic mitigate bacterial cross-contamination and assure optimal food safety.
Our Automated SmartWash Analytical Platform (ASAP)™ and Pinpoint Calibration System™ verify the consistent implementation of preventive controls.
Process ProData Live (PPDL)™ monitors your wash system's water chemistry in real time and gives managers unprecedented power to keep plants operating at maximum efficiency.
Annual seminars deliver comprehensive staff training to safeguard your products at every step.
We provide exceptional customer service, dependable data reporting and live online monitoring you can count on 24/7.