True Leaf Farms Expands SmartWash Solutions™ on All Wash Lines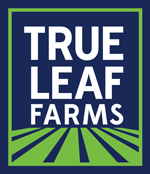 True Leaf Farms, the processing arm for fresh cut produce under Church Brothers, takes the next step in their food safety program by expanding their use of SmartWash Solutions™ on all their wash lines.
After trialing various wash line competitors to challenge and enhance their current food safety program, True Leaf Farms found the sophisticated system they were looking for with SmartWash Solutions which heightens their process control and alleviates challenges of the fresh cut process. SmartWash equipment offered a quality of control that other suppliers could not deliver. This control, when coupled with the SmartWash chemical technology, delivered better statistical results in both process control and antimicrobial efficacy.
"Since True Leaf Farms was in the process of evaluating their wash systems, it was the perfect opportunity for us to introduce SmartWash Solutions and compare head to head with competitors," said Steven Swarts, Director of Business Development at SmartWash Solutions. "When you're in the fresh cut industry, you're frequently faced with challenges such as high organic loads and diverse product cuts. Given that our system is built to handle those issues with a high degree of process control, they felt that SmartWash was the best option for supplying a safer food system."
True Leaf has invested in SmartWash Solutions' full line of products for both conventional and organic produce wash lines. SmartWash's Process Pro Data Live™ is used to efficiently track their wash lines in real time, while the Pinpoint Calibration System™ calibrates and verifies chlorine sensors. True Leaf has also deployed a handful of SmartWash Solutions' Automated SmartWash Analytical Platform (ASAP)™ units in their production, which accurately monitor and control wash water chemistry.
"Converting all of our systems was a large implementation. SmartWash has a very knowledgeable support team who smoothly guided the transition," said Vince Brigantino, general manager at True Leaf Farms. "They are an excellent partner and have been there every time we've needed them."
"We chose SmartWash for three reasons," stated Drew McDonald, VP of Quality & Food Safety for Church Brothers Farms and True Leaf Farms. "First, we have spent significant resources developing our state-of-the-art wash systems and we want to make sure we are operating at the highest level of food safety control. Second, SmartWash Solutions' performance validation conducted by USDA-ARS as well as the on-site work conducted in our facility meets and exceeds FSMA expectations. And lastly, the reporting and overall technology of the system has no equal."
By collaborating with True Leaf Farms, SmartWash Solutions continues to add value to the food processing trade and further establish themselves as an industry leader that helps plants achieve FSMA compliance.
"Through this partnership, we're both helping each other," said Swarts. "Getting True Leaf Farms on board not only helps us continue to build a client base representing a very large volume of the fresh cut industry, it helps them to continue to improve their food safety systems to ultimately process and deliver products to end users in a safer way."